Book Cameron holiday homestay, hotel, vacation rental, villa chalet
Cameron Highlands homestay, budget hotel, apartment, resort and villa chatlet in Malaysia with bbq & private swimming pool near Tanah Rata, Brinchang, Pasar Malam, Ringlet and more
---
Latest Promotion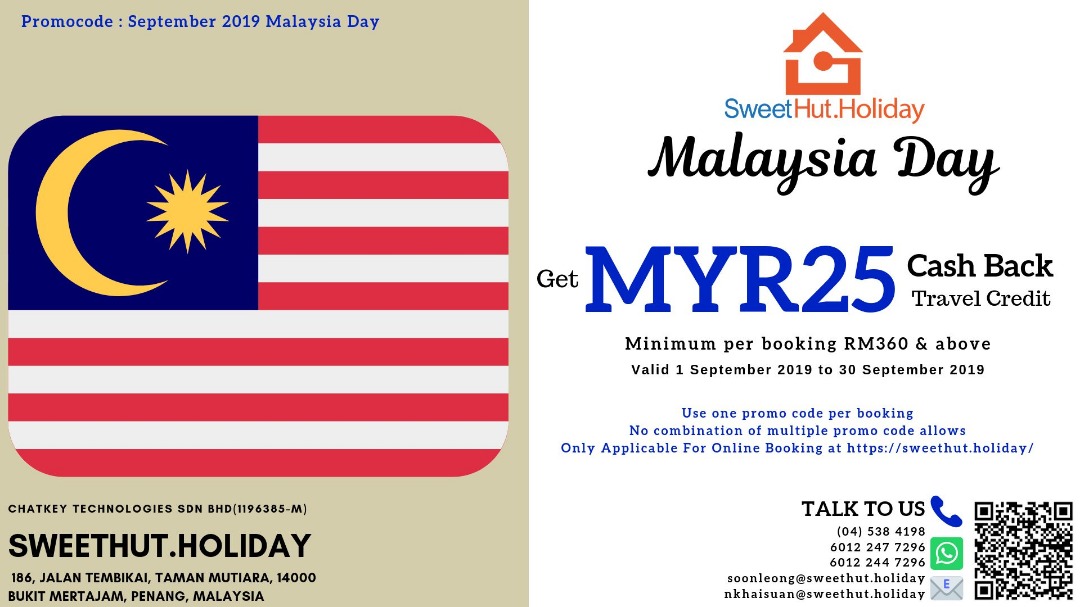 Best Homestay in Cameron Malaysia
Cameron Highlands, a district located in Pahang, will for sure, be the best travelling destination for you nature lovers! Mystical, magical, calming, dreamy, tranquility…these are just some of the words that tourists have used to describe Cameron Highlands. Spending time and having a vacation break at Cameron Highlands while being away from the busy and stressful city life will be just like being in the arms of mother nature. Filled with all kinds of plantations, mountains covered with greenery and numerous flora expeditions, Cameron Highlands is definitely the place to be for tourists who are seeking for peace and serenity. Unlike any other travelling destinations in Malaysia, the weather in Cameron Highlands is rather cooling and refreshing. Having a climate ranging from 20 degree Celsius to 25 degree Celsius, tourists will be able to enjoy the breathtaking scenery at Cameron Highlands without having to worry about the heat.

To reach Cameron Highlands, unfortunately there will be no flight or train ride available that will directly reach the destination. However, there will be some major bus terminals like for those that are at Kuala Lumpur, Penang or Singapore. These major bus terminals offer economy or even luxury coaches on a daily basis that bring tourists who wish to travel to Cameron Highlands. As for tourists who are wondering which is the closest airport to Cameron Highlands, it is the Ipoh Airport.

Sightseeing enthusiasts, nature lovers and flora addicts, Cameron Highlands will for sure be the best and most memorable place you have ever been to! At Cameron Highlands, there are endless of attractive spots to be explored by tourists! Tourists who are visiting Cameron Highlands will have to visit the tea plantations as it is said that vacation at Cameron Highlands will not be complete without getting a glimpse of the vast tea plantation. Whether if you are a tea enthusiasts or someone who just wishes to know more about tea, some of the locations that you should visit are BOH Tea Plantation, Bharat Tea Plantation and Boh Sungai Palas Tea Centre. Tourists should also definitely visit the Lavender Garden as it is just an amazing sight to see!

Furthermore, they will be selling lavender ice cream at the garden too, which is an absolute must to try it! Strawberry Farm, Rose Garden and the Cactus Valley are also some of the attractive spots that are frequently visited by tourists. Besides being able to witness the beauty of various types of flora, tourists can also go hiking at Mount Brinchang and Mossy Forest. Sam Poh Temple and the Sri Thendayuthapani Swami Temple are for tourists who are more interested in urban legends and beliefs. Of course, locations like the Butterfly Farm, Mah Meri Art Gallery, Brinchang Time Tunnel and the aboriginal village should also definitely be visited by tourists during their vacation at Cameron Highlands.

Just like any other tourist destinations in Malaysia, Cameron Highlands also has their fair share of local delicacies as well! To get some affordable and delicious local food, visiting the night market is a must! Tourists will also get the chance to experience the local night life of Cameron Highlands by visiting night markets at Tanah Rata or Brinchang. Having a hot steamboat dinner at Cameron Highlands is a good choice as well! Having a steamy hot steamboat under a cool and chilling climate with a group of friends or family is just heart-warming.

If you are already feeling excited from what you have just read above on what Cameron Highlands have to offer, then you are on the right path! But before you start packing and be on your merry way to Cameron Highlands, make sure that you have got your accommodation at Cameron Highlands booked! At Cameron Highlands, there are all types of accommodation types for you, ranging from hotels, homestays, vacation houses and even dormitories. However, homestays that are cheap, affordable and fully furnished with BBQ facilities, WiFi, private parking and other facilities are currently quite popular among tourists who are visiting Cameron Highlands. Some of the homestays that are affordable, comfortable and well-furnished with private swimming pool are Dear Dino Europian Villa, Purple Blue Homestay and DreamScape Apartment.

To book and secure your best homestay and hotel accommodations at Cameron Highlands with the lowest and cheapest rates available, visit us now at https://sweethut.holiday/!